ARCHIMEDE FAMILY
A100 - COMPACT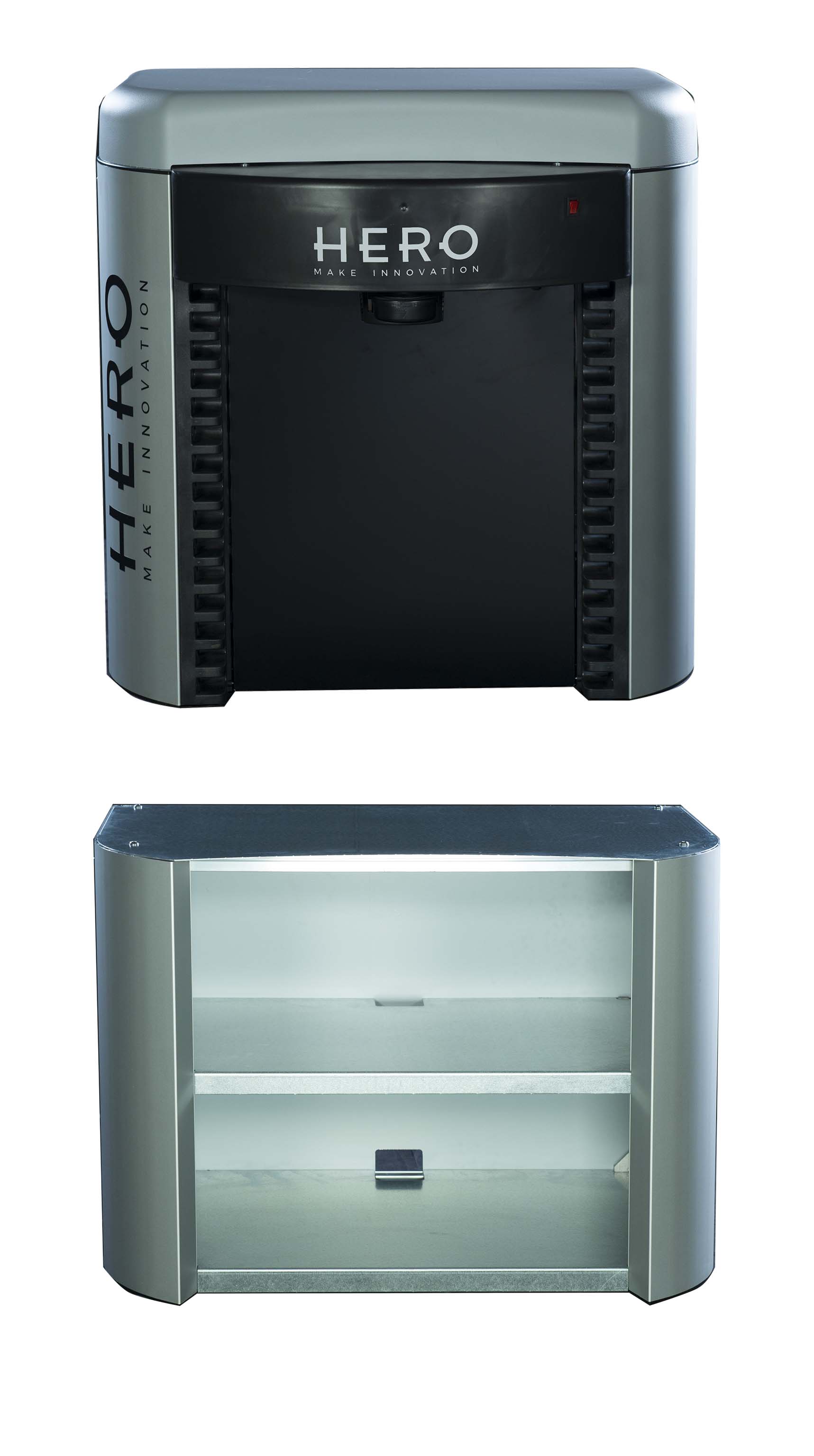 Automatic dosing system with patented progressive cavity pump (PCP) technology.
The Archimede family ranges from the world's smallest dispenser (as small as a printer, suitable for lab application due to its high accuracy), to the high-performance tinting machine featuring simultaneous dosing.
The A100 with its shaker-equipped version, named Pitagora (AS100), is a unique piece of equipment that optimizes spaces in the point of sale.
PLUS
minimum dosing amount 1/1000 fl. oz. (0.03 ml)
up to 16 canisters
canisters capacity: 2L
recalibration NOT necessary
easy-to-refill canisters
easy to maintain
laser pointer
TECHNICAL FEATURES
| | |
| --- | --- |
| Suitable for | Water, universal and solvent based colorants |
| Dosing system | Volumetric sequential (or gravimetric for laboratory applications) |
| Number of circuits | Up to 16 |
| Dosing principle | Progressive Cavity Pump (PCP) |
| Canisters capacity | 2 Litres |
| Pump capacity | 0,15 L/min (data influenced by the viscosity of the colourants) |
| Average precision | +/-1% (data influenced by the viscosity of the colourants) |
| Minimum dosing quantity | 1/1000 fl. oz. (0,03 ml) (data influenced by the viscosity of the colourants) |
| Nozzles closing system | Automatic watertight humidifier cap |
| Can positioning | Manual |
| Minimum can height | No limitation |
| Maximum can height | 445 mm |
| Maximum dimensions | W 670 x D 610 x H 700 mm |
| Weight | 70 kg |
| Power supply | 230/115 V AC 50/60 Hz |