POWDER DISPENSERS FAMILY
XF200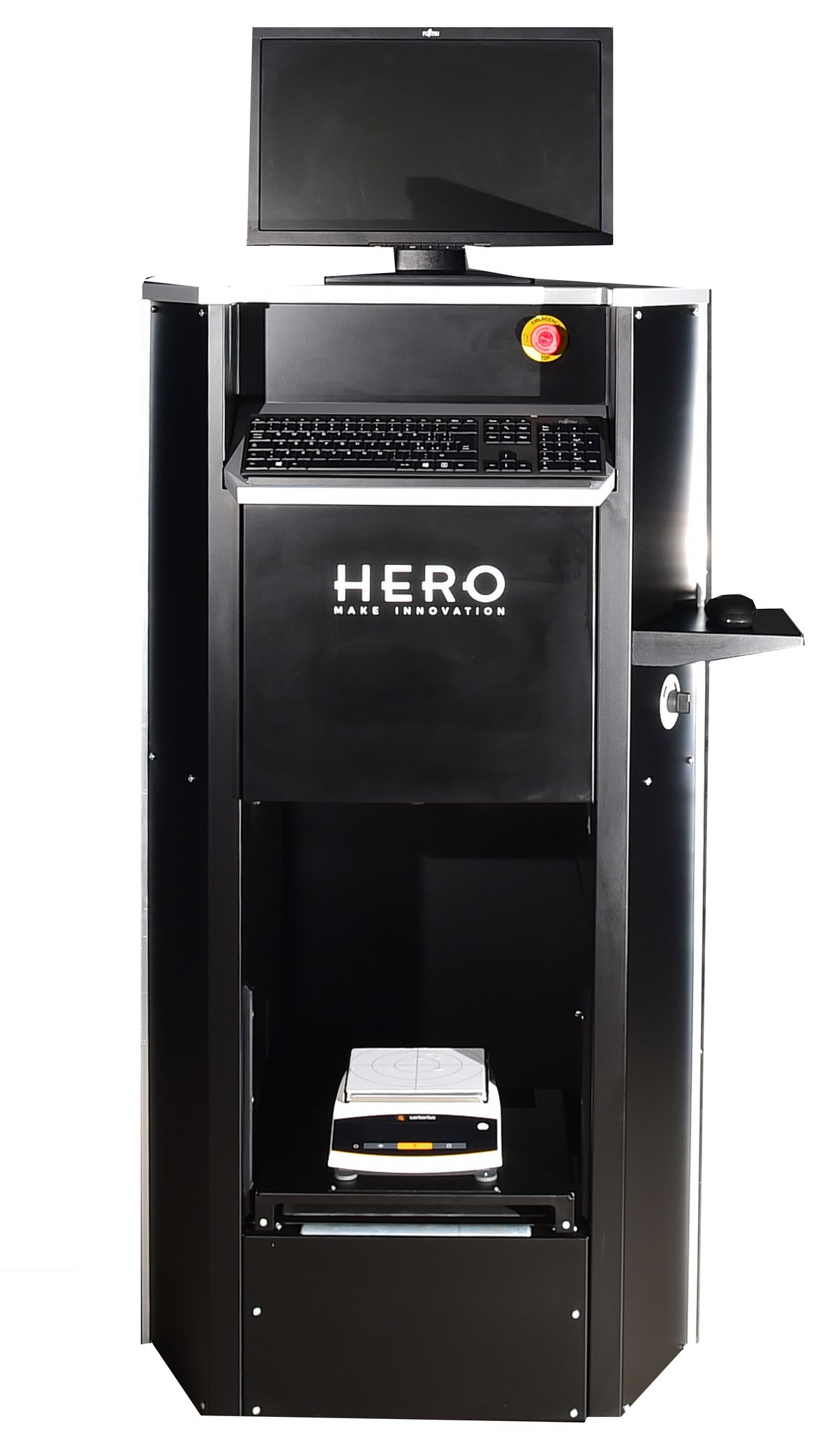 Automatic powder dispensers, that have been developed by using innovative powder dosing system, covered by international patents.
Suitable for the installation in small and medium-size Point-Of-Sale, XF 200 is the only solution available on the market to dispense dry powders in many different fields of applications like dry colourants for paints and coatings, cosmetics and chemical industry.
The dispenser can dose dry powders reaching an incredible level of precision through an electronic high precision scale, managed by TintWise™ software.
The dispenser is maintenance free and it requests no calibration after the installation.
PLUS

minimum dosing amount 0,02 g
powder gravimetric dosing
up to 24 canisters
recalibration NOT necessary
quick & easy canister refill with disposable canisters
Ethernet connection
easy maintenance
integrated two high precision electronic scales
TECHNICAL FEATURES
Dosing system

Sequential gravimetric

Number of circuits

Up to 24

Canisters

3 litres bottles for powder pigments.

The dispenser is equipped with adapters for easy loading and replacement of the powder pigments.

Electronic scale

Small scale: 6,2 kg +/- 0,01 g

Big scale: 35 kg +/- 0,1 g

Target buckets

Cans up to 6 kg, Pails up to 35 kg

Minimum dosing quantity

0,02 g

Small scale (up to 6,2 kg) accuracy

Range 0,01 g ÷ 1,00 g: +/- 0,01 g

Above 1,00 g: +/- 1%

Big scale (up to 35 kg)
accuracy

Range 0,1 g ÷ 10,00 g: +/- 0,1 g

Above 10,00 g: +/- 1%

Maximum dosing speed

1.500 g/min (depending on the accuracy required)

Machine dimensions

W 900 × D 755 × H 1.480

Weight without canisters

155 kg

Power supply

230/115 V AC    50/60 Hz