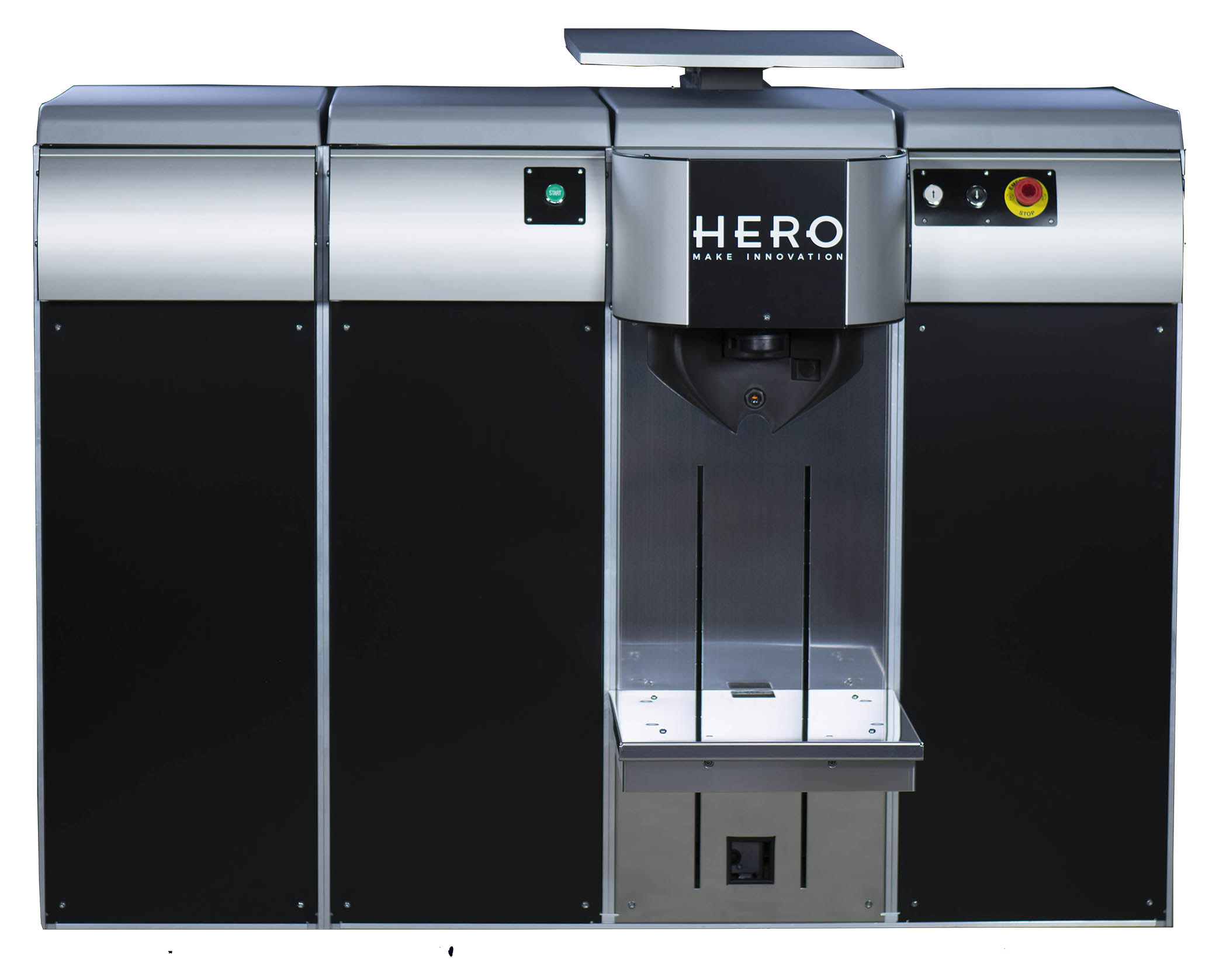 Automatic tinting machines, equipped with progressive cavity pumps (PCP) dosing technology, protected by an international patent or equipped with gear pumps.
Suitable for a large point of sale, its module-based structure may be adapted to the needs of different users. It may be configured for combined gravimetric dosing, making it suitable for industrial use and/or to manage small factory productions.
The A950 version allows the management of color samples also by using PCP pumps (minimum dosing amount: 1/1000 fl. oz. (0.03 cc).
PLUS
• easy-to-refill canisters
• flexibility and modular configurations
• minimum dosing amount 1/1000 fl. oz. (0.03 ml)
• recalibration NOT necessary
• Ethernet connection and wireless compatible
• equipped with all PCP HF high flow pumps (0.6 L/min)
• sample dosing system
• pumps may be doubled on canisters containing high-consumption of pigment pastes
TECHNICAL FEATURES
Dosing system
Volumetric, Gravimetric and Combined-simultaneous
Number of circuits
Up to 32
Dosing principle
Progressive Cavity Pump High Flow (PCP HF)
Canisters capacity
3-5-9-22 Litres
Maximum flow rate
0,6 L/min*
Average precision
+/-1% *
Minimum dosing quantity
1/1000 fl. oz. (0,03 ml)*
Nozzles closing system
Automatic watertight humidifier cap
Can presence
Photocell
Can positioning
Automati Elevator
Minimum can height
70 mm
Maximum can height
620 mm
Elevator vertical movement
300 mm
Maximum dimensions
According to the configuration and to the number of storage modules
Weight
According to the configuration and to the number of storage modules
Power supply
230/115 V AC-50/60 Hz
*(data influenced by the viscosity of the colourants)