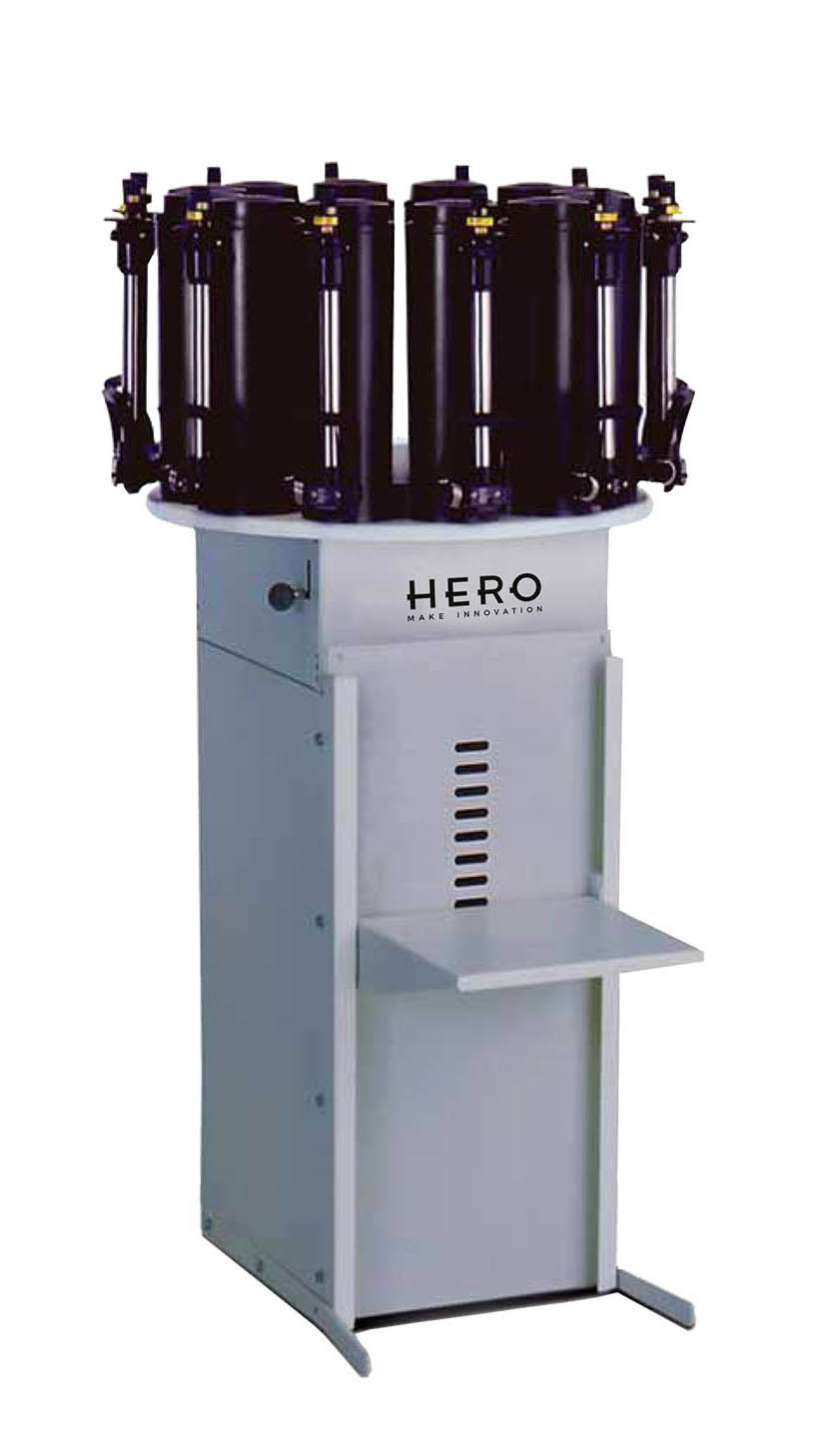 Historical product by HERO launched in the 1970s, the D23 dispenser is still one of the best selling products in the world.
Available with configurations up to 24 canisters in rotary and in-line versions.
PLUS
• Micro-Gauge™ for an optimized management of micro dosages
• Accu-Purge™ guarantees good results in all dosing runs
• programmed electrical mixing
• available in counter-top or stand versions
• graduated rod available with different units of measurement
TECHNICAL FEATURES
Dosing System
Volumetric Sequential
Number of Circuits
Up to 24
Dosing Principle
Piston Pumps
Canisters Capacity
2,3 Litres
Pump Papacity
60 ml
Minimum dosing quantity
1/384 Fl.Oz. (0,077 ml)*
Unit of measurement
US oz. / US Metric oz. / ml / US Imperial oz. / Imperial oz.
Nozzles Closing System
Accu-Purge ™ System
Can positioning
Manual elevator
Maximum Dimensions
L 787 × P 787 × A 1295 mm (16 canisters floor stand version)
Weight
84 kg
Electrical requirement
220/110 V AC 50/60 Hz
*(data influenced by the viscosity of the colourants)